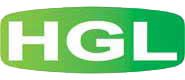 Holden Ginners Limited
New Msowero Farms Ltd. has also implemented large scale sisal plantation project and is also engaged in Sisal fiber production with corona plant for export.
Since inception in 1986, the Agricultural Department have made considerable impact on the agro-economy of the country, primarily through introduction of modern farming methods which includes mechanised farming, gravity ow and overhead irrigation system etc. have been introduced by the company.